« Back to Products
Kiva
Petra Mints Tart Cherry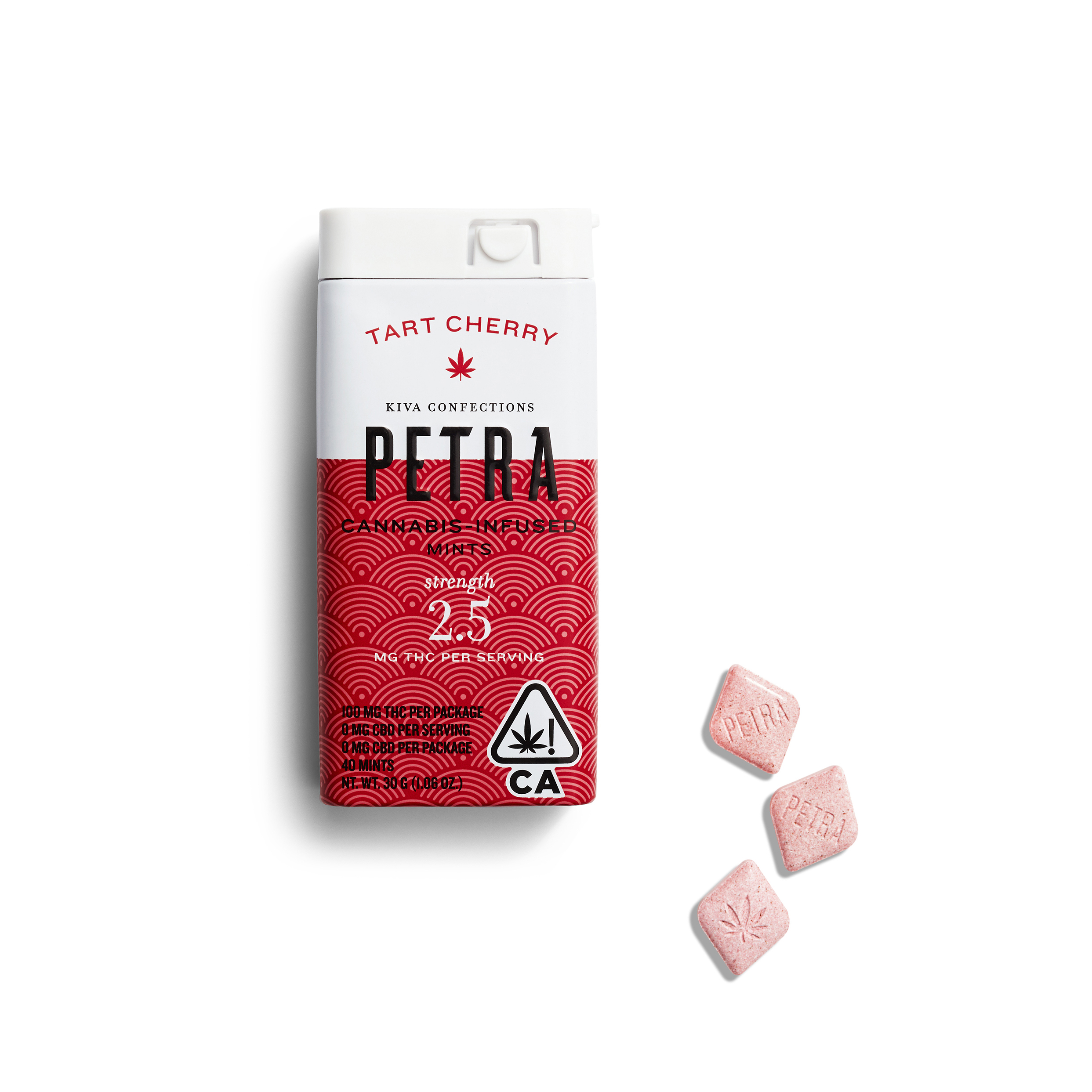 Tart Cherry's robust, delectable flavor is like picking a ripe, tart cherry straight off the vine.
Petra Mints are highly portable, decidedly poppable, and subtly powerful. Powerful not because their effect takes over your life, but rather because it doesn't. This low-dose, cannabis-infused mint is equally apt for the mundane and the momentous.
Ingredients: Sucrose, Maltodextrin, Malic Acid, Cherry Flavor WONF, Fruit & Vegetable Juice for Color, Citric Acid, Silicon Dioxide, Magnesium Stearate, Cannabis Extract.
Net contents: 30g
Notes: 100mg THC
Blend: Hybrid
Per case: 24