« Back to Products
CLSICS
CLSICS Live Rosin Gummies Sativa Clockwork Lemon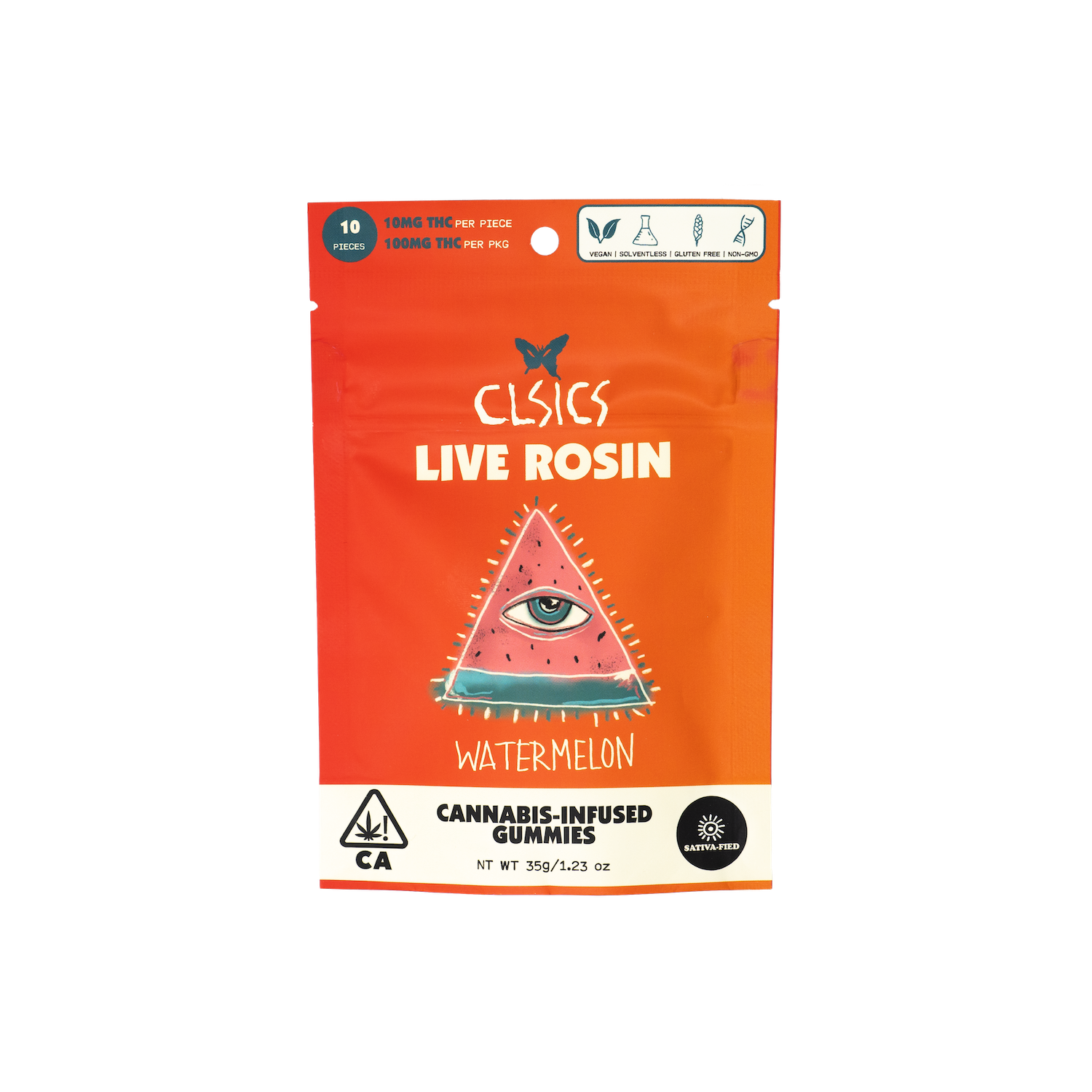 If you're looking for a potent gummy that gives a full-body, full-spectrum high, and also tastes amazing, then look no further.⁠
100% SOLVENTLESS and made with all-natural ingredients, no artificial coloring, and or flavoring, each gummy is infused with high quality LIVE ROSIN cannabis oil to provide a superior experience when compared to 'regular' THC gummies.⁠
10 pieces
10MG per piece
100MG per package
Ingredients: Light Corn Syrup (Corn Syrup, Salt, Vanilla Extract (Vanilla Beans, Water, Ethyl Alcohol)), Cane Sugar, Pectin Mix (Dextrose, Pectin), Malic Acid, Natural Flavor, Live Rosin Cannabis Oil, Fruit Juice (for color), And Vegetable Juice (for color).
Net contents: 35g
Notes: 100mg THC
Blend: Sativa
Per case: 12