« Back to Products
Kiva
Terra Bites Dark Chocolate Peppermint Pattie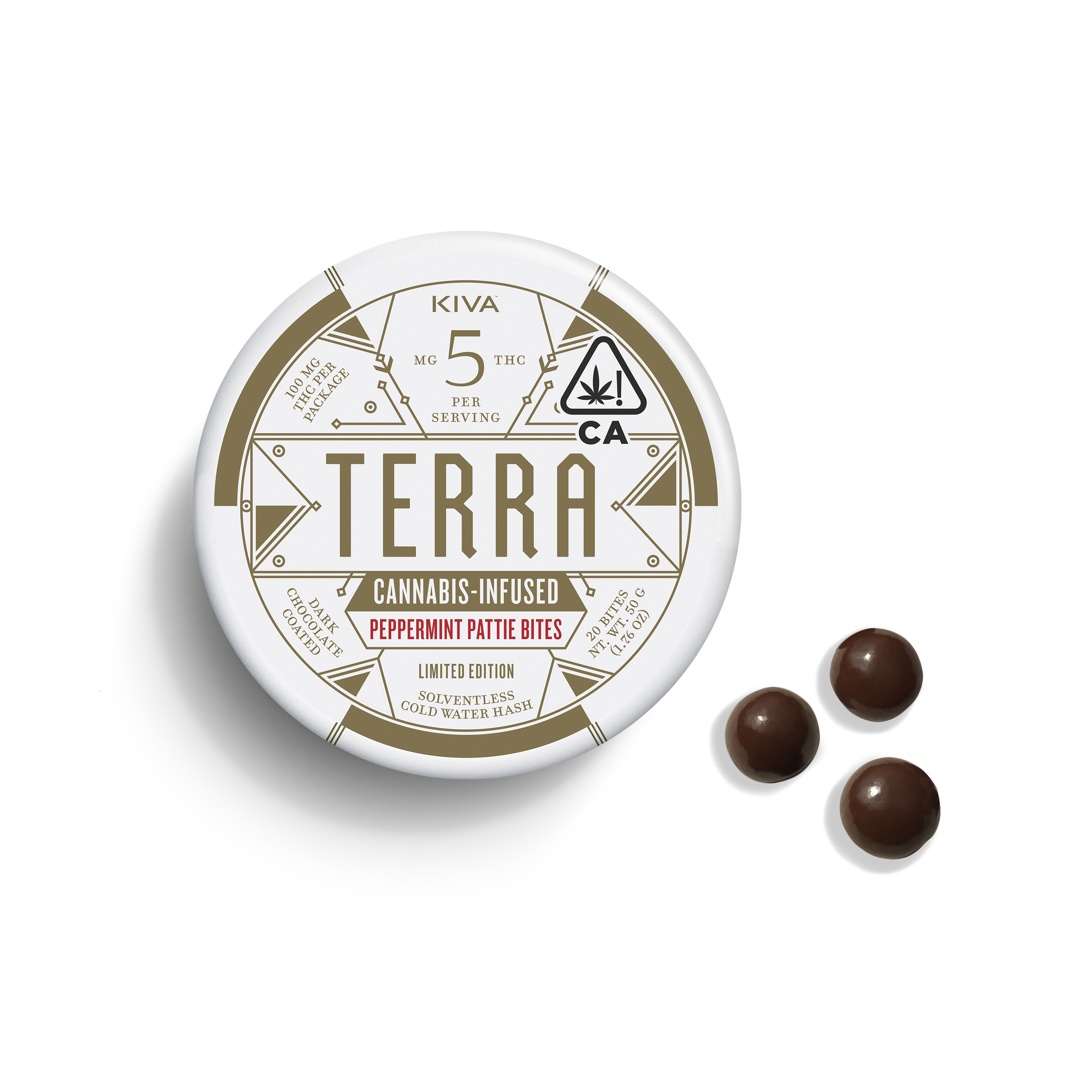 Featuring a soft and sweet peppermint core coated by rich dark chocolate, these bites have a bold, fresh minty flavor that melts in your mouth. A new take on an old classic, these limited edition treats are infused with Nasha's cold water hash, which is made exclusively with small-batch, resin-rich cannabis, pure mountain water, and ice.
Convenient, share-able, and delicious, Terra combines sustainably sourced cacao with clean, pure cold water hash for a richer, fuller cannabis experience. One of California's most popular edibles for multiple years running, each decadent bite takes 10 hours to create.
Ingredients: Dark Chocolate (Sugar, Unsweetened Chocolate, Cocoa Butter, Potassium Carbonate, Milk, Lecithin, Vanilla), Sugar, Tapioca Syrup, Invertase, Gum Arabic, Cannabis Extract, Peppermint Oil, Confectioner's Glaze, Natural Flavors, Sucrose, Glucose Syrup.
Net contents: 50g
Notes: 100mg THC
Blend: Indica Hybrid
Per case: 20