« Back to Products
Kiva
Terra Bites Milk Chocolate Blueberries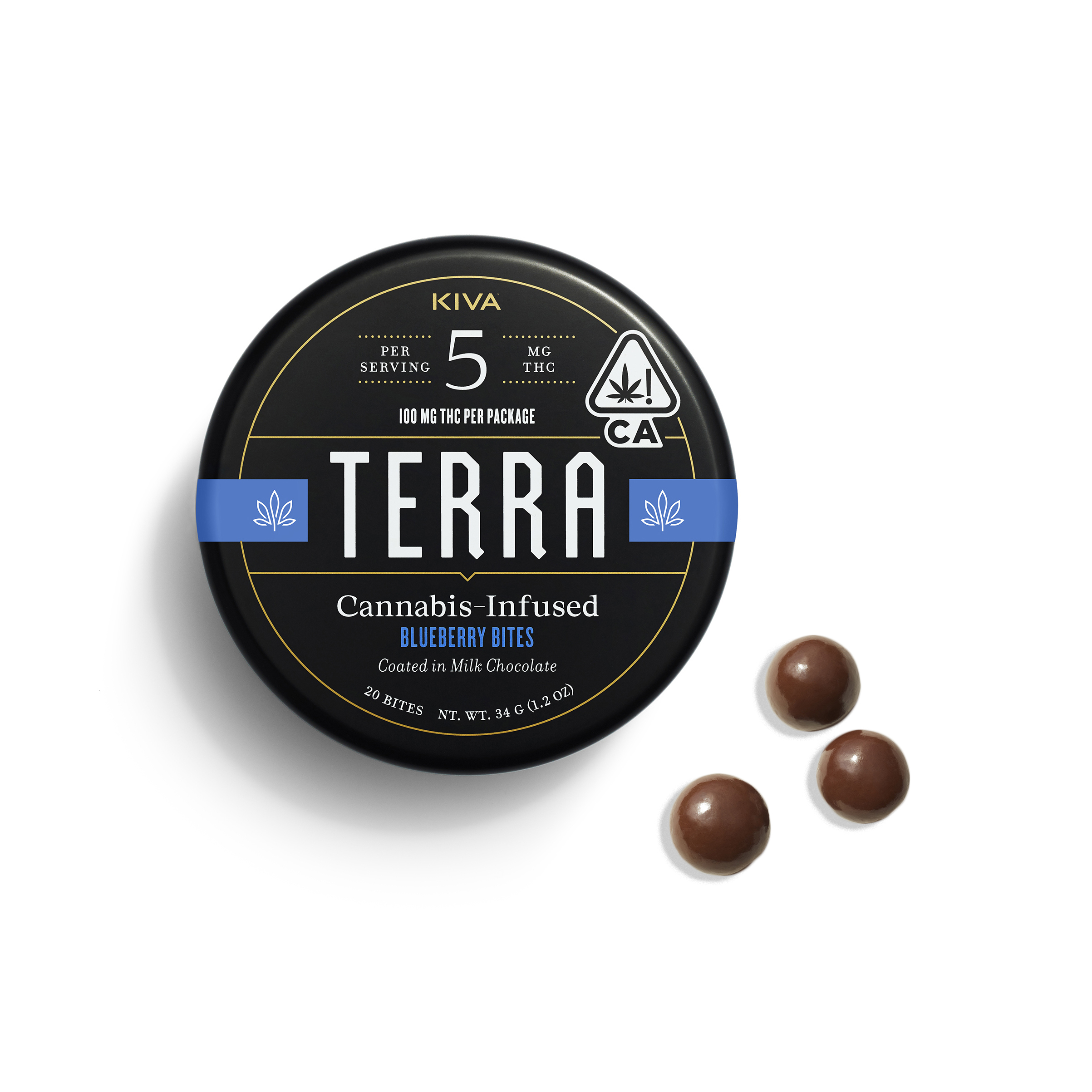 Known simply as 'The Blueberries,' these award-winning bites spawned a thousand imitators. Delicious dried blueberries are dusted with cocoa powder and finished with a generous coating of creamy milk chocolate. Each of these handcrafted treats takes 10+ hours to create.
Convenient, share-able, and delicious, Terra combines sustainably sourced cacao with clean, pure cold water hash for a richer, fuller cannabis experience. One of California's most popular edibles for multiple years running, each decadent bite takes 10+ hours to create.
Ingredients: Milk Chocolate (Sugar, Cocoa Butter, Milk, Unsweetened Chocolate, Sunflower Lecithin, Vanilla), Cultivated Blueberry (Sugar, Blueberry, Sunflower Oil), Gum Arabic, Cannabis Extract, Cocoa Powder, Confectioner's Glaze, Natural Flavors, Citric Acid, Sucrose, Glucose Syrup.
Net contents: 34g
Notes: 100mg THC
Blend: Hybrid
Per case: 20