« Back to Products
Kiva
Terra Bites Dark Chocolate Espresso Beans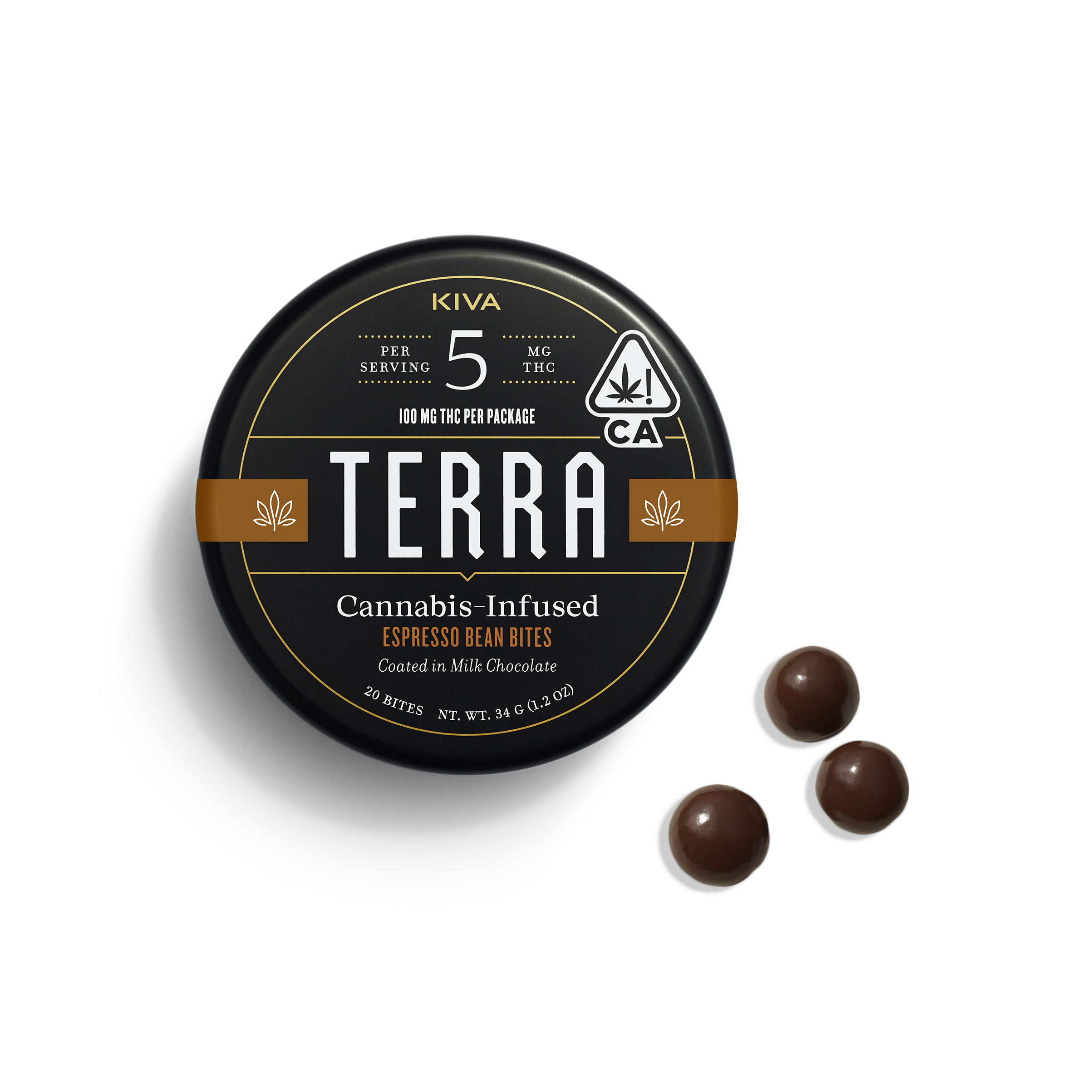 Espresso Terra Bites are crafted from micro-roasted Tanzanian coffee beans coated in premium dark chocolate. Each bite is polished to rich, earthy, irresistible, perfection. Our espresso beans are sourced from local Bay Area favorite, Andytown Coffee Roasters.
Convenient, share-able, and delicious, Terra combines sustainably sourced cacao with clean, pure cold water hash for a richer, fuller cannabis experience. One of California's most popular edibles for multiple years running, each decadent bite takes 10+ hours to create.
Ingredients: Semisweet Chocolate (Sugar, Unsweetened Chocolate, Cocoa Butter, Potassium Carbonate, Sunflower Lecithin, Vanilla), Espresso Bean, Gum Arabic, Cannabis Extract, Cocoa Powder, Confectioner's Glaze, Natural Flavor, Sucrose, Glucose Syrup.
Net contents: 32g
Notes: 100mg THC
Blend: Hybrid
Per case: 20