« Back to Products
Kiva
Lost Farm Gummies Raspberry Wedding Cake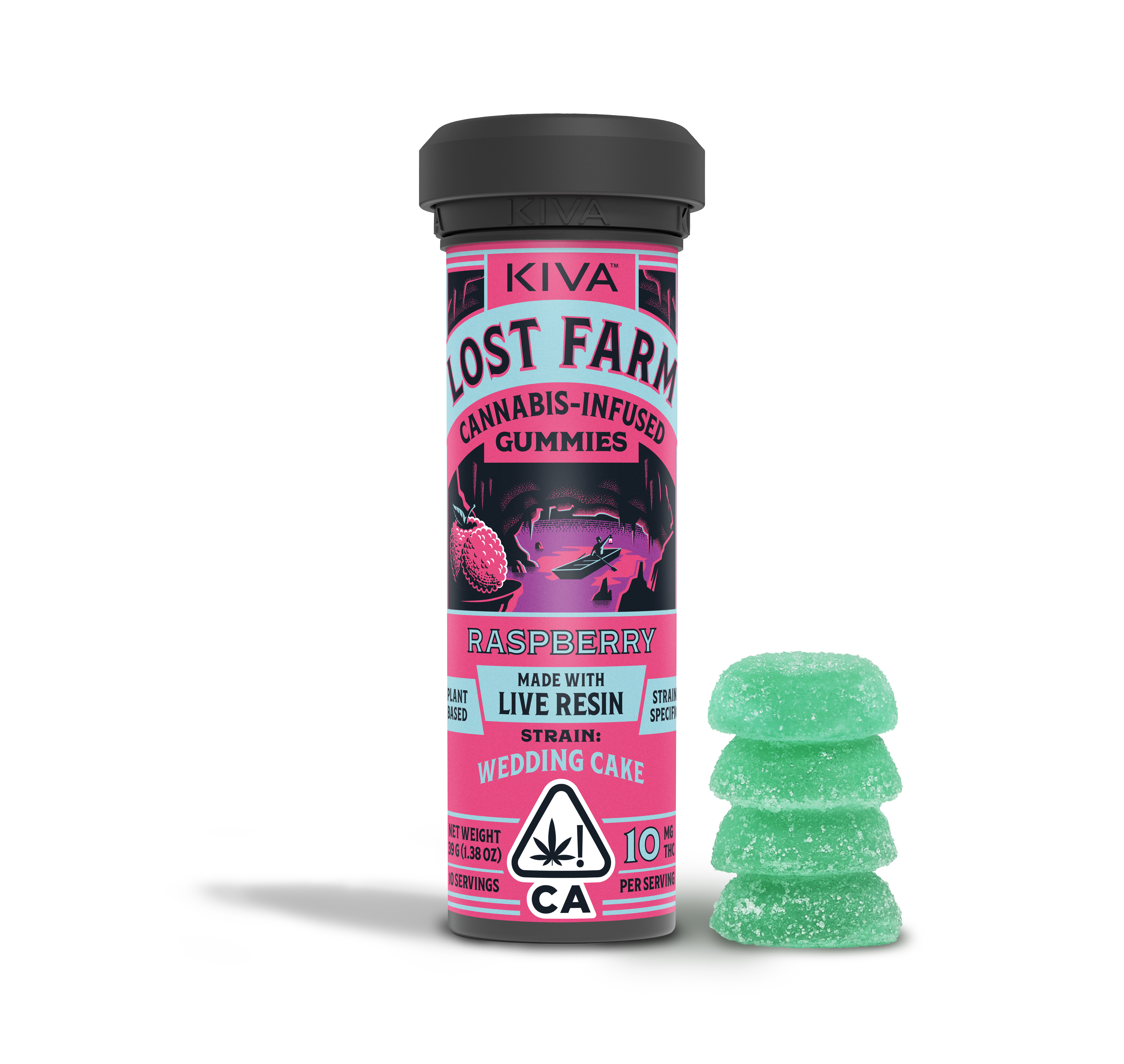 Boasting the tart fruitiness of Cherry Pie and the creamy vanilla sweetness of GSC, this potent Indica-dominant Hybrid strain is accented by a background of earthy, peppery flavors.
The tart, fruity and vanilla aromas of the Wedding Cake strain give character to this gummy's sweet, bright berry flavors.
Lost Farm isn't a place, it's a conviction- a belief that propels rare seekers onto unknown paths on an endless drive for perfection. For Kiva, it's a vision that the perfect strain and the ideal edible lies just within reach. Lost Farm immortalizes the intoxicating allure of a fresh cannabis plant at harvest and transforms it into an amber nectar known as 'live resin.' Harmoniously combined with fruit flavors that enhance each singular strain's unique appeal, the result is a full-sensory, ultra-fresh, and extra-strength gummy. Though perfection may seem near, remember that true victory lies in finding what is lost, not in keeping it. May the search continue.
Ingredients: Sugar, Tapioca Syrup, Water, Pectin, Citric Acid, Raspberry Flavor WONF, Sodium Citrate, Cannabis Extract, Spirulina Extract for Color.
Net contents: 36g
Notes: 100mg THC
Blend: Indica Hybrid
Per case: 24