« Back to Products
Kiva
Bar Dark Chocolate Blackberry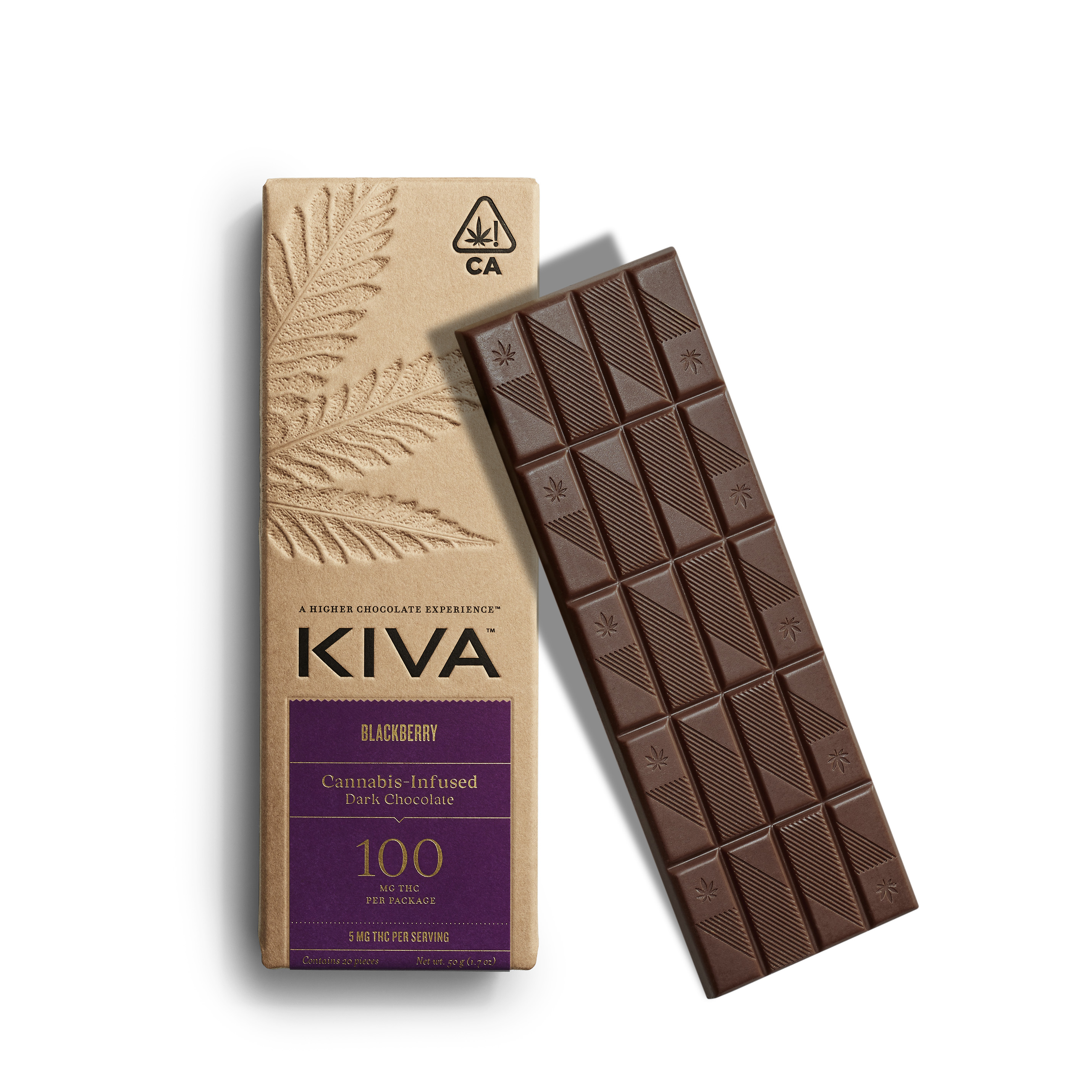 A blend of fresh blackberries and toasty cannabis come together in rich, dark chocolate to create a unique flavor that lingers on your palate. Let the tart berry aroma mingle with the 54% cacao and savor this superb culinary combination. Like all Kiva's chocolates, our Blackberry Bar is made with sustainably sourced cacao infused with pure, clean cold water hash for a fuller, richer cannabis experience that honors the essence of the whole plant.
Kiva™ chocolates are crafted from sustainably sourced, premium cacao infused with pure, hand-crafted cold water hash. Since 2010, Kiva's mission has been to change how the world views and uses cannabis. By applying art and science to ensure a delicious, consistent experience every time, we continue to deliver on that mission today.
Ingredients: Semisweet Chocolate (Sugar, Unsweetened Chocolate, Cocoa Butter, Potassium Carbonate, Sunflower Lecithin, Vanilla), Cannabis Extract, Blackberry Flavor WONF.
Net contents: 50g
Notes: 100mg THC
Blend: Hybrid
Per case: 20