« Back to Products
Kiva
Bar Dark Chocolate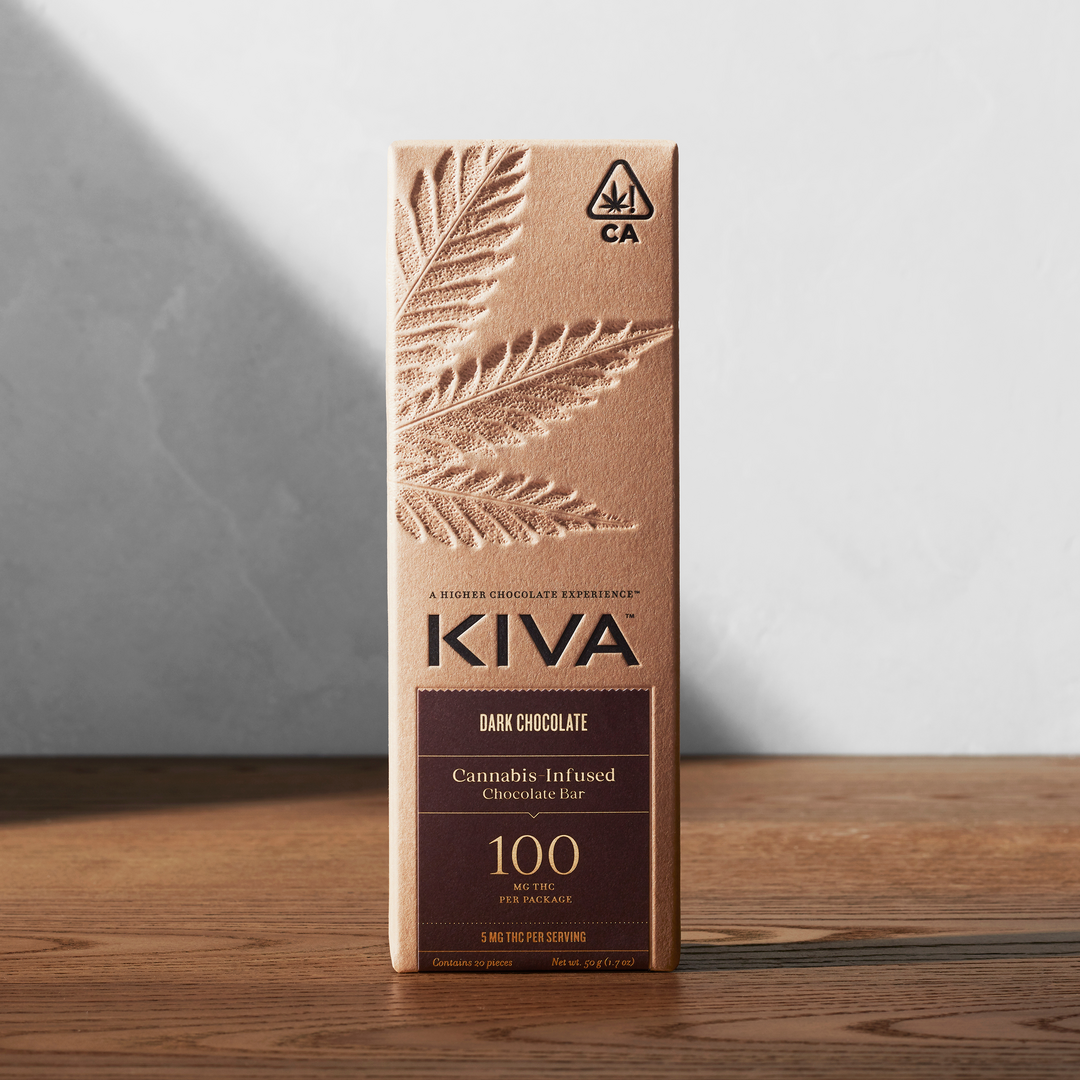 Our classic Dark Chocolate bar is uniquely complex with flavors of black coffee and dark cherry. Using a 57% sustainably sourced dark chocolate infused with pure, clean cold water hash, this bar is sure to delight any true chocolate lover.
Kiva™ chocolates are crafted from sustainably sourced, premium cacao infused with pure, hand-crafted cold water hash. Since 2010, Kiva's mission has been to change how the world views and uses cannabis. By applying art and science to ensure a delicious, consistent experience every time, we continue to deliver on that mission today.
Ingredients: Semisweet Chocolate (Unsweetened Chocolate, Sugar, Cocoa Butter, Sunflower Lecithin, Vanilla), Cannabis Extract.
Net contents: 50g
Notes: 100mg THC
Blend: Hybrid
Per case: 20