« Back to Products
Kiva
Petra Mints Saigon Cinnamon CBD 1:1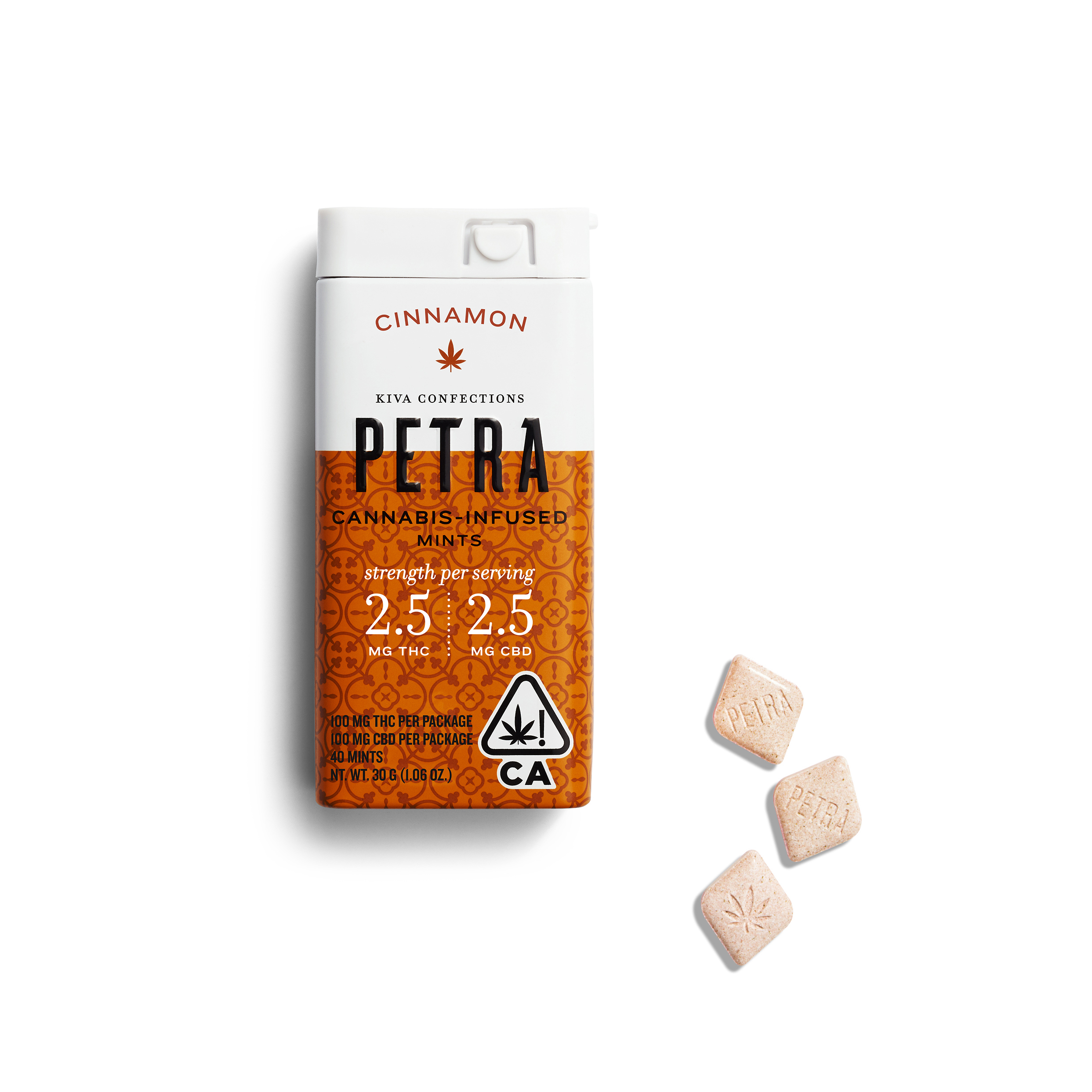 Sweet and spicy with just a touch of heat, Petra Cinnamon CBD freshens your breath, warms your senses and chills you out. With a perfect balance of CBD and THC, you'll wonder where these pick-me-ups have been your whole life.
Petra Mints are highly portable, decidedly poppable, and subtly powerful. Powerful not because their effect takes over your life, but rather because it doesn't. This low-dose, cannabis-infused mint is equally apt for the mundane and the momentous.
Ingredients: Xylitol, Dextrin, Fruit & Vegetable Juice for Color, Saigon Cinnamon, Cinnamon Flavor WONF, Magnesium Stearate, Silicon Dioxide, Cannabis Extract, Rebaudioside A (Stevia).
Net contents: 30g
Notes: 100mg THC / 100mg CBD
Blend: High CBD
Per case: 24