« Back to Products
Chemistry
Chemistry Moods Tincture 0.5oz Green 18:1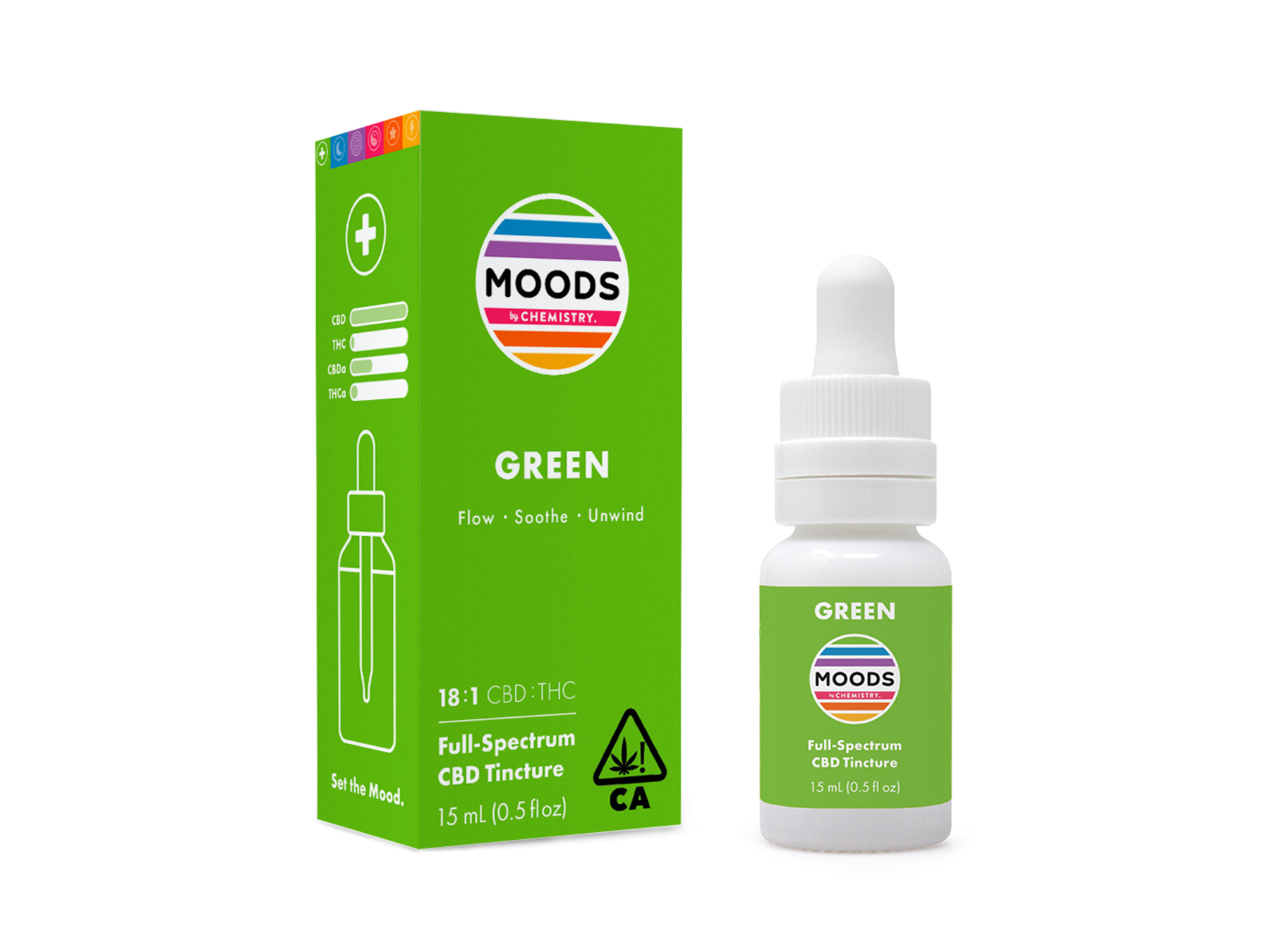 Moods by Chemistry, a line of effects based tinctures thoughtfully dosed to fit whatever mood you're in.
Offering a unique blend of cannabinoids, this line caters to your every need. Made with the same high quality full-spectrum cannabis extracts that you know and love from Chemistry. Moods by Chemistry is affordable, colorful, and blended with intention.
18:1 CBD Tincture
Flow, Soothe, Unwind
CBD for all. A daily dose of our GREEN tincture will soothe both your body, and your mind.
Ingredients: Coconut MCT Oil, Full-Spectrum Cannabis Extract, and Steam-Distilled Cannabis Terpenes
Net contents: 15ml
Notes: 23.8mg THC / 228mg CBD
Blend: High CBD
Per case: 12